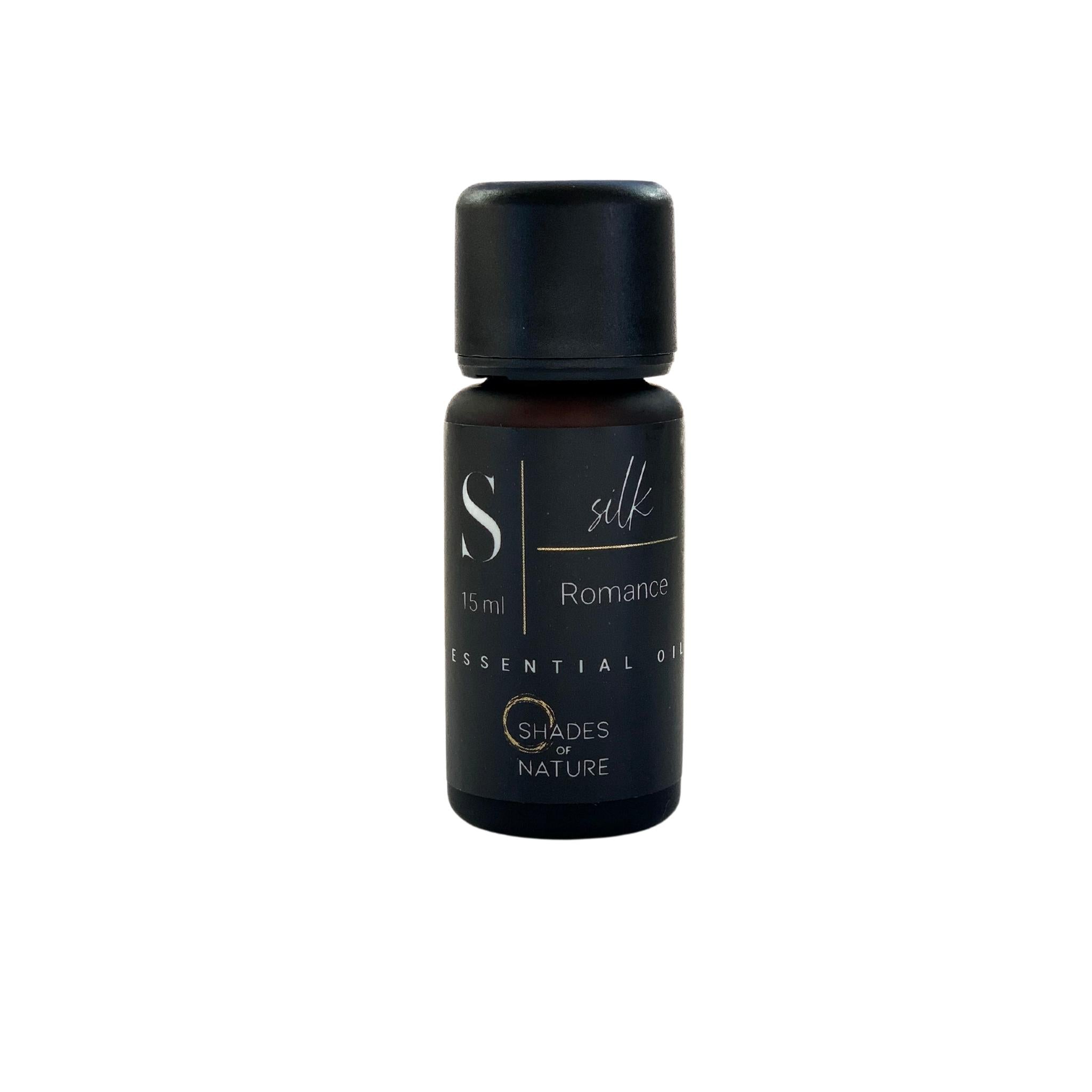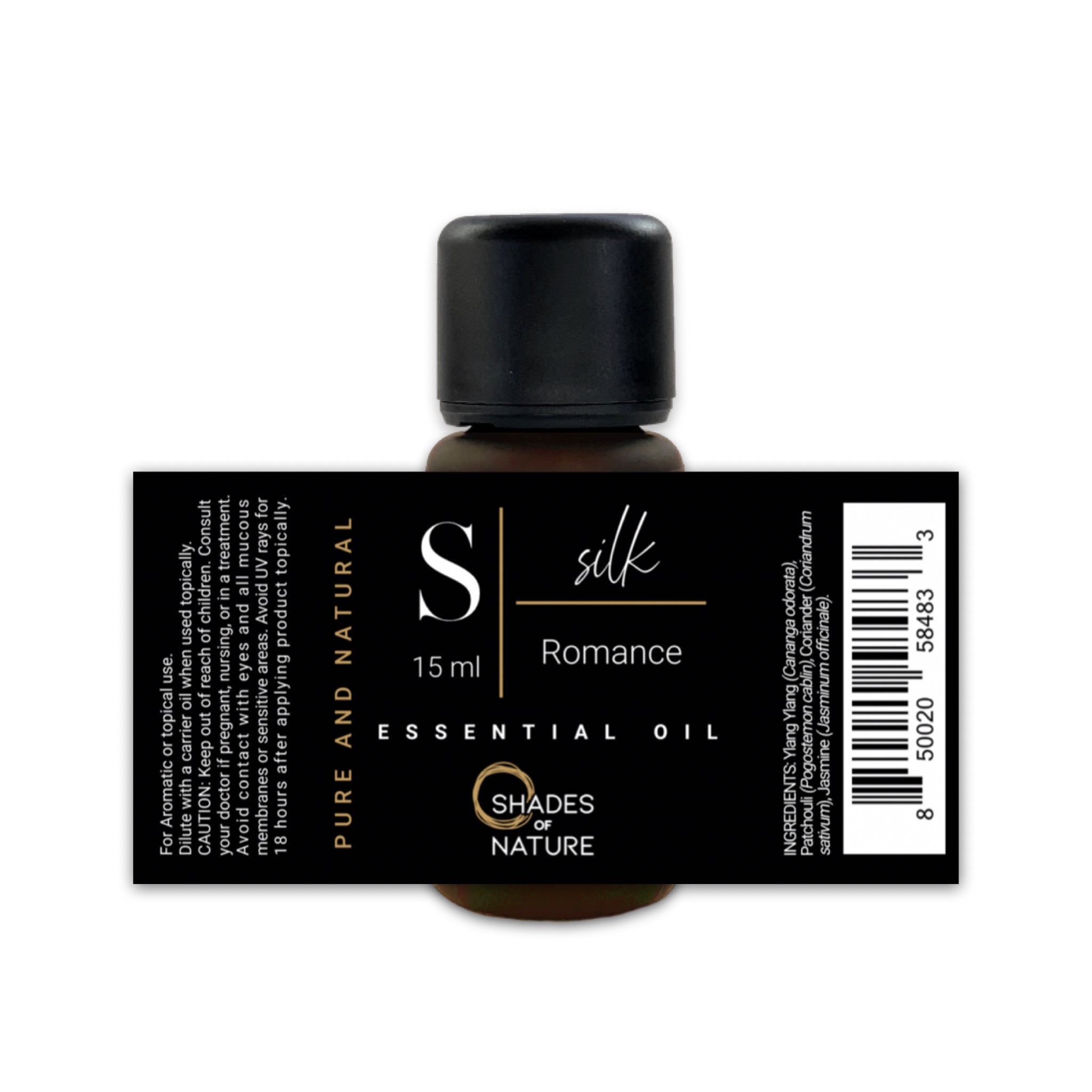 FEELS LIKE SILK AND BLOSSOMS ALL AROUND
This blend is made of some beautifully scented oils that are known for their romantic and physical bonding attributes.

Silk is very calming, relaxing and helps put you in a loving mood, without making you fall asleep. If you are wanting to create some, let's just say, sexy time for you and your partner, this blend can just lighten the mood and create a fun atmosphere for a great time. 
This blend balances an overactive mind, reduces nervous strain, and supports connecting with one's sensual nature.
DETAILS
Aroma: Deep, floral, intense, strong, passionate, and beautiful. 
Ingredients: Ylang Ylang, Patchouli, Coriander, Jasmine.
Color/Consistency: Thin, light, clear.
USES
Add 3 - 4 drops to your diffuser to induce a more romantic atmosphere and make your space smell lovely. 

Use on the base of the neck and temples and inhale to help stimulate libido. 

Add to a linen spray to induce a romantic mood.
IMPORTANT
For aromatic and topical use only.
Dilute with a carrier oil when used topically.
CAUTION: Keep out of reach of children. Consult your doctor if you are pregnant, nursing, or in treatment. Avoid contact with your eyes and all mucous membranes or sensitive areas. Avoid UV rays for 18 hours after applying topically.   
Shades of Nature guarantees BEAUTY, QUALITY of CRAFTSMANSHIP, and FUNCTIONALITY, if you are unhappy with your Stone Diffuser or Stone essential oil holder for any reason, please let us know so we can refund, replace, or resolve the issue. You must contact us within 30 days after you receive it.