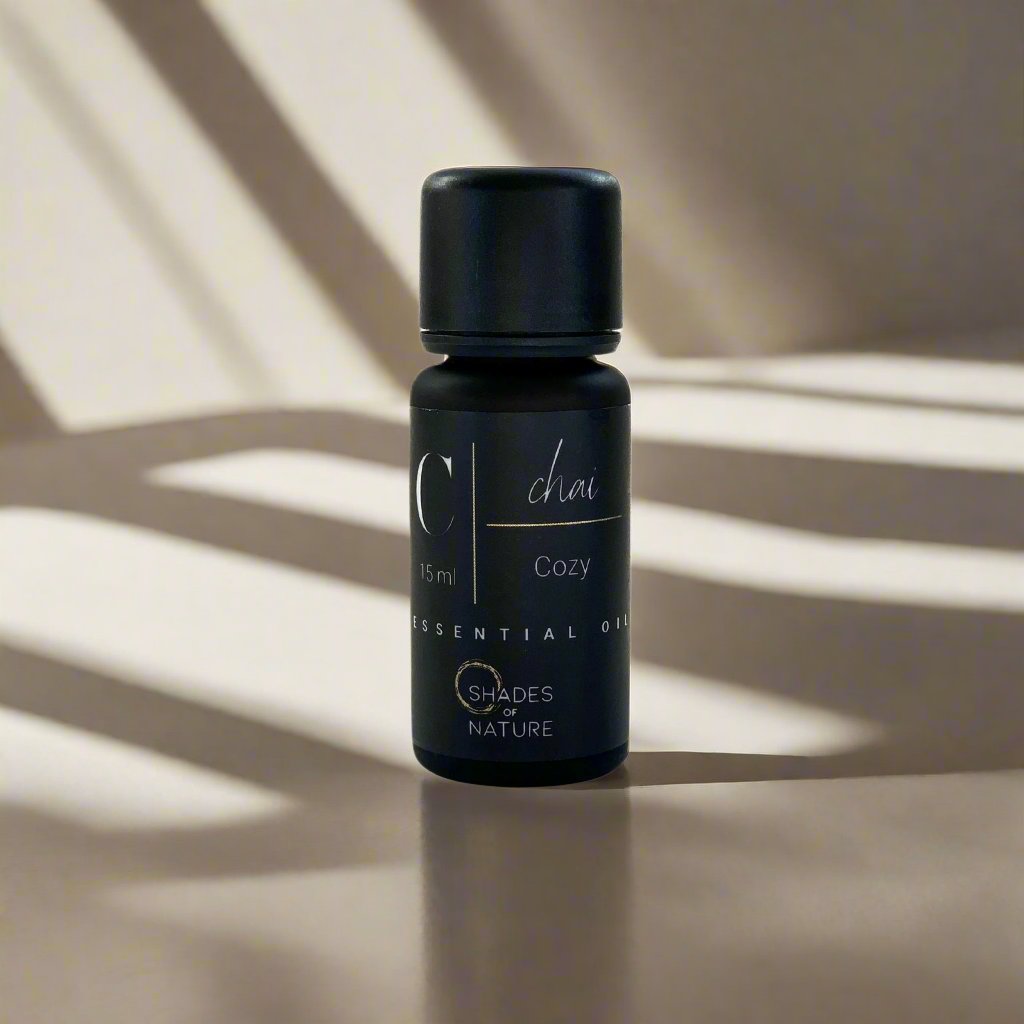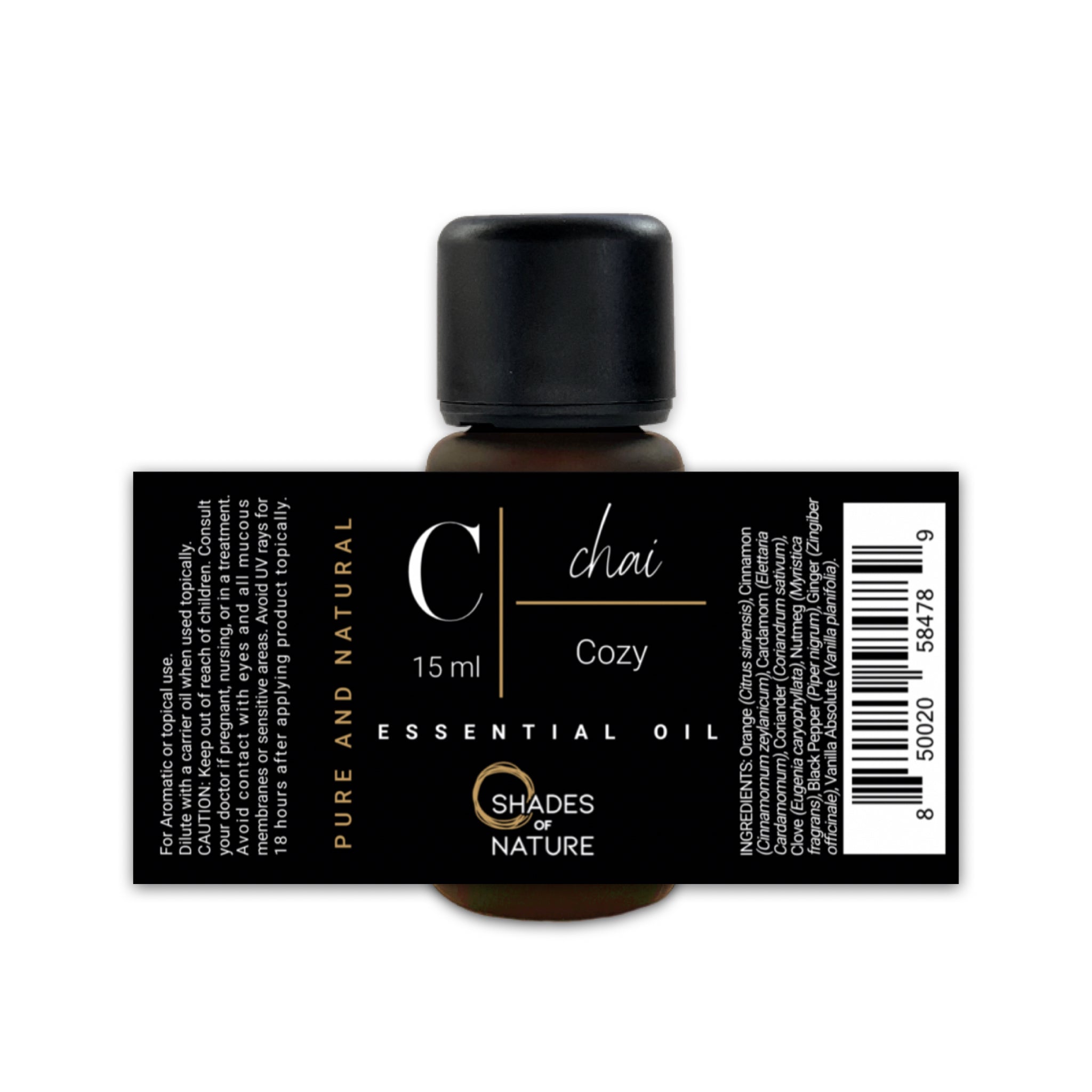 LIKE ENJOYING A SPICY CUP OF SWEET CHAI TEA
Chai is one of the most beautiful and attractive scents. It creates that perfect little touch of cozy as this blend fills the air with its beautiful spicy scent and gets us in the mood to take some much-needed time for ourselves
Grab a blanket and snuggle on the couch, maybe read a book, catch up on your messages, or spend time with someone you love while diffusing this blend. 
DETAILS
Aroma: Sweet, spicy, invigorating, calming, grounding, and free. 
Ingredients: Orange, cinnamon, cardamom, black pepper, nutmeg, coriander, ginger,  clove, and vanilla.
Color/Consistency: A thin to mildly heavier viscosity. Light yellow, brown-like in color.
USES
Use 5 drops in a diffuser for a cozy feeling, to spice up your home, and to increase your overall well-being. 

Emotionally Chai is grounding, it invigorates and stimulates the mind. 

Add to a hot cup of water with a speck of honey for a seasonal boost, and to help support a healthier digestive tract. 

Add a drop to your cup of coffee or tea for an added spicy flavor. 
BLEND INSPIRATION
Emotional Chai is grounding, it invigorates and stimulates the mind. It is a spicy, sweet, and warming aroma that is perfect for a cozy day on the couch or a chilly evening. Medicinally it is antibacterial, antifungal and immunostimulant.

IMPORTANT
For aromatic and topical use only.
Dilute with a carrier oil when used topically.
CAUTION: Keep out of reach of children. Consult your doctor if you are pregnant, nursing, or in treatment. Avoid contact with your eyes and all mucous membranes or sensitive areas. Avoid UV rays for 18 hours after applying topically.

Shades of Nature guarantees BEAUTY, QUALITY of CRAFTSMANSHIP, and FUNCTIONALITY, if you are unhappy with your Stone Diffuser or Stone essential oil holder for any reason, please let us know so we can refund, replace, or resolve the issue. You must contact us within 30 days after you receive it.