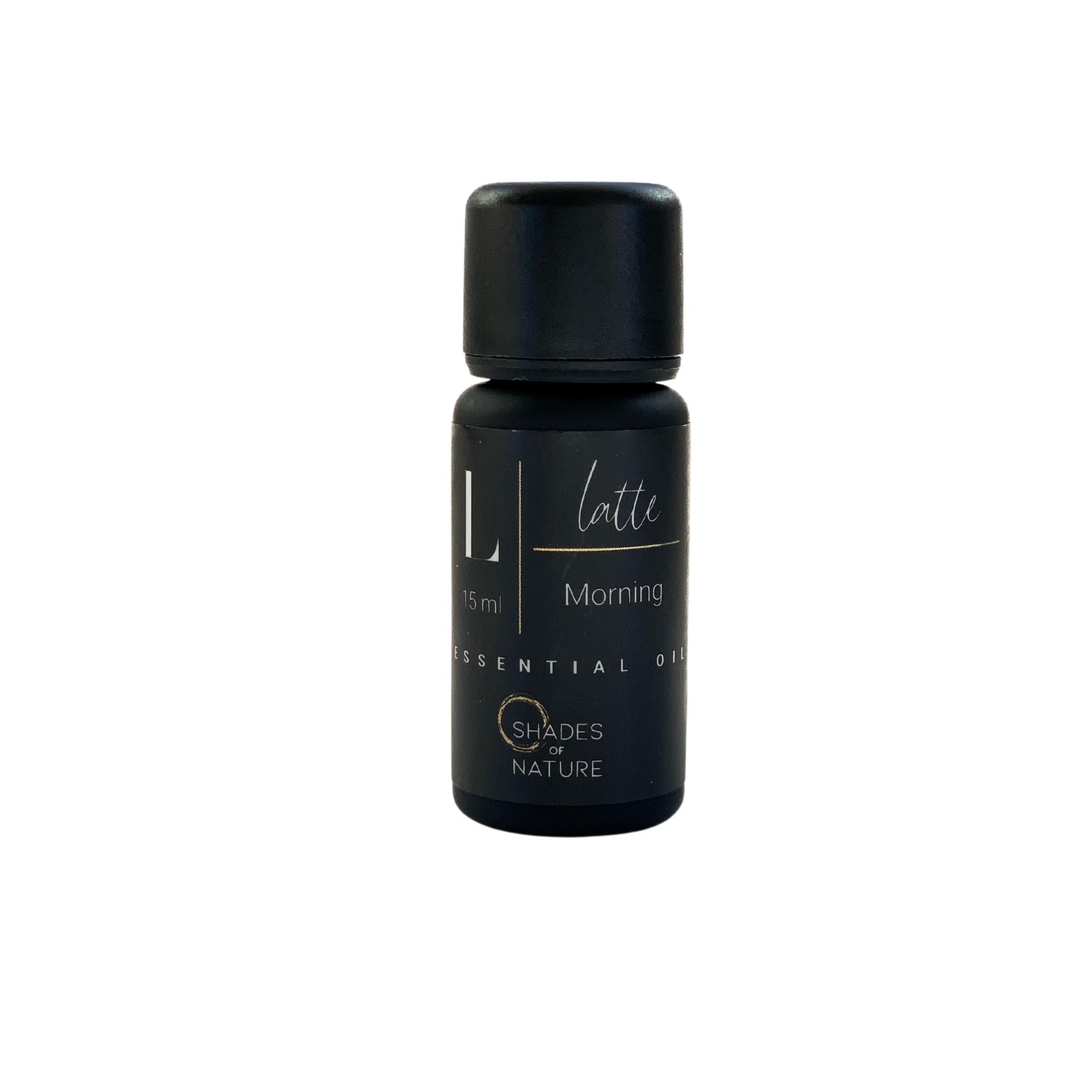 LIKE A FRESHLY BREWED CUP OF COFFEE 
This beautiful coffee blend is especially delicious for your morning awakening. It feels like you are walking into a coffee shop with freshly baked pastries.
Who doesn't love the smell of coffee! Now with this Latte blend, you can enjoy coffee in a whole new way that ties into your home décor when diffused and makes everyone who enters feel welcome.
The smell of coffee can promote a good mood, awaken your senses, and uplift you when you're feeling under the weather. 
DETAILS
Aroma: Coffee, caramel, deep, strong, invigorating, and delicious.
Ingredients: 

Coffee, Blood Orange, Nutmeg, Vanilla Absolute.

Color/Consistency: Thick, dark brown.
USES
Diffuse 5 drops to make your home smell like a beautiful coffee shop. 

Remove the lid and inhale for a few minutes to feel more relaxed. 

Add a few drops to your shampoo for healthy and shiny hair.

Add to a lotion to help promote healthier skin.
BLEND INSPIRATION
Emotionally it can promote a good mood, awaken your senses and uplift you when feeling under the weather. It is grounding and can be supportive of new growth. Medicinally it stimulates hair growth, it can help reduce cellulite. It is a natural sedative and can help regulate mood swings and promote happiness. Its antioxidant properties make it great for skincare.
IMPORTANT
For aromatic and topical use only.
Dilute with a carrier oil when used topically.
CAUTION: Keep out of reach of children. Consult your doctor if you are pregnant, nursing, or in treatment. Avoid contact with your eyes and all mucous membranes or sensitive areas. Avoid UV rays for 18 hours after applying topically.
Shades of Nature guarantees BEAUTY, QUALITY of CRAFTSMANSHIP, and FUNCTIONALITY, if you are unhappy with your Stone Diffuser or Stone essential oil holder for any reason, please let us know so we can refund, replace, or resolve the issue. You must contact us within 30 days after you receive it.


Latte
This is one of my favorite oils to diffuse in the morning! It has such a cozy, relaxing aroma🤗
Smells like cofffe
I dont do very well on coffee everyday but I absolutely love the smell and taste of coffee. When I use this oil I get all the benefits of the yummy smell without the temptation of actually having creamy Latte in front of me.