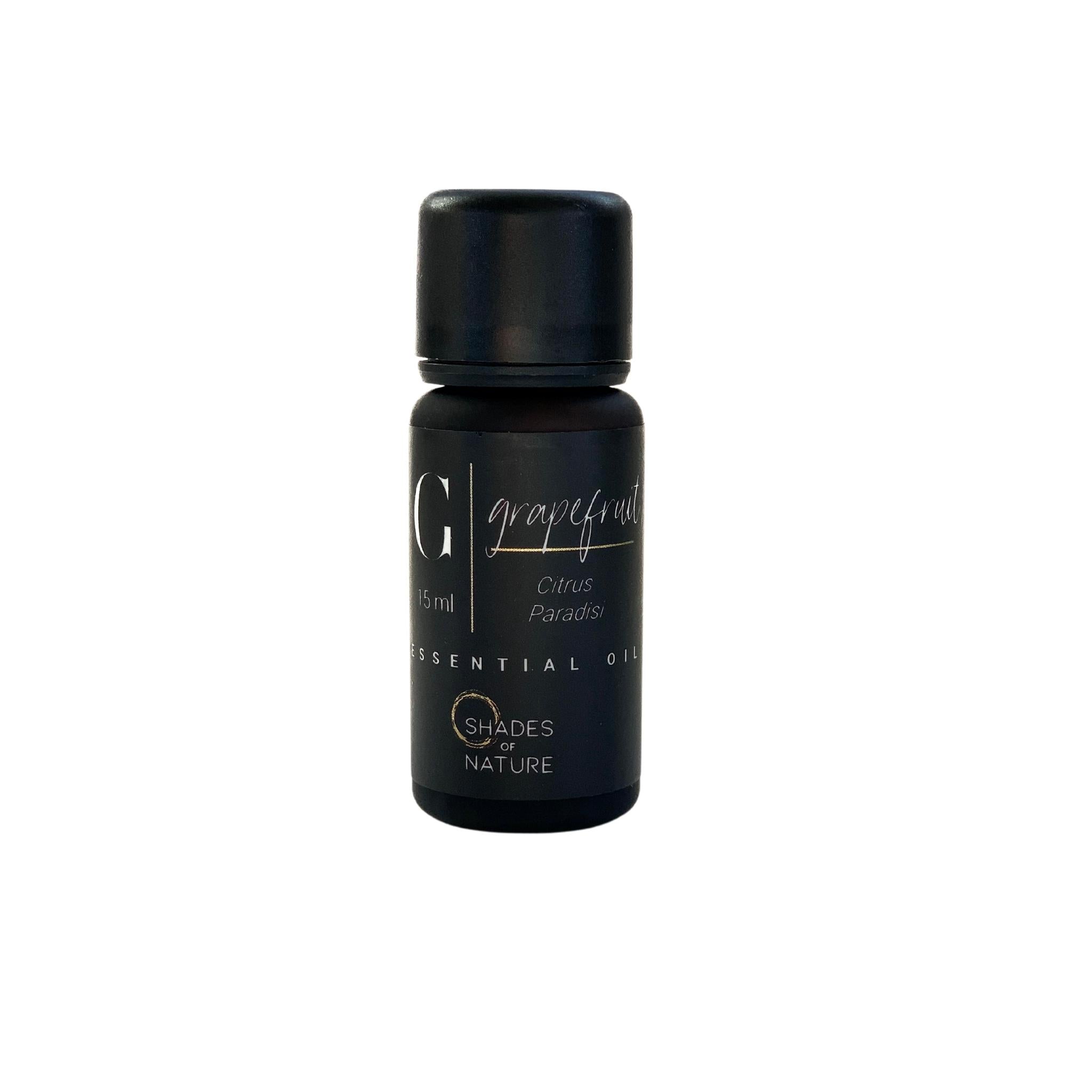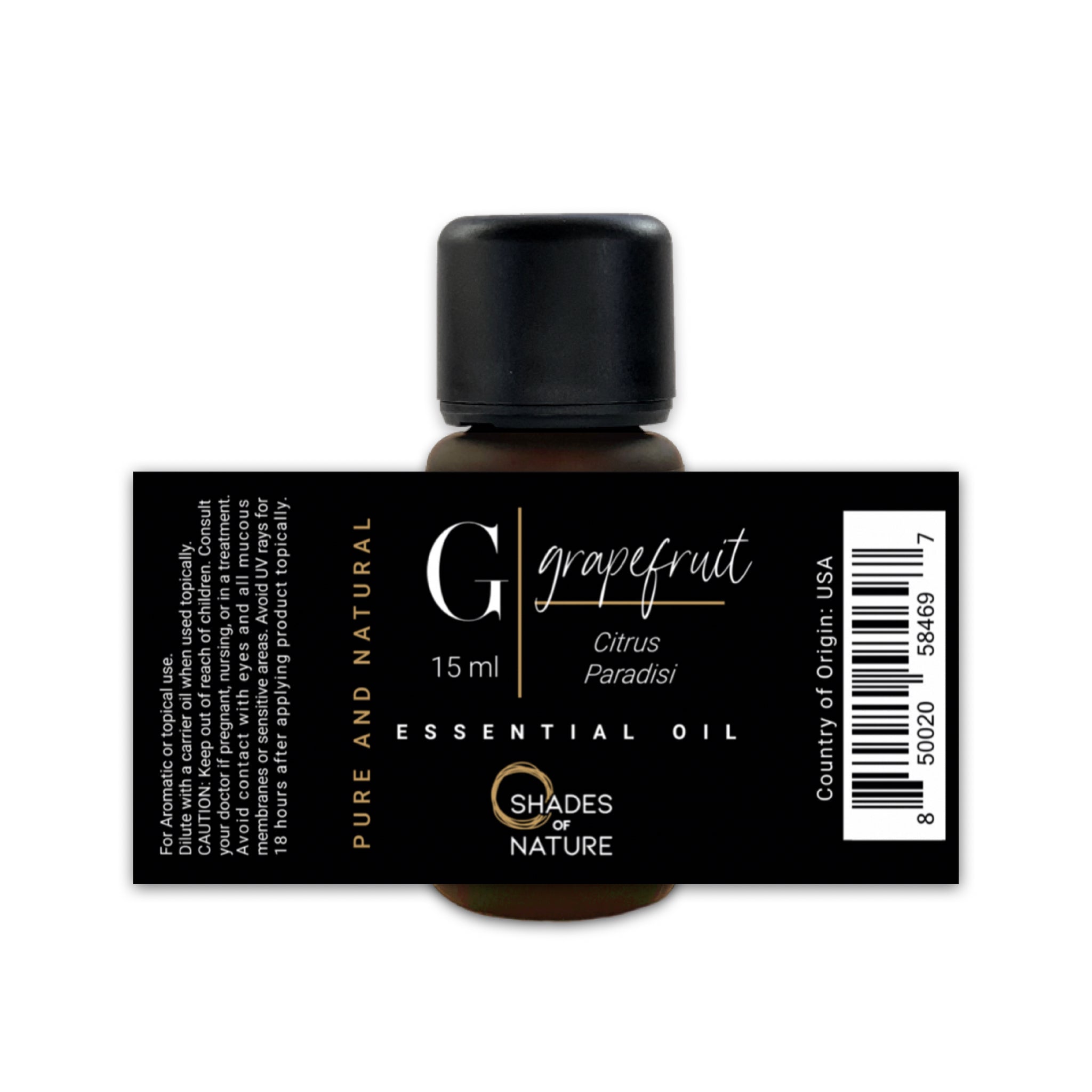 SMELLS LIKE SWEET GRAPEFRUIT
Grapefruit essential oil is a bright, sweet, and cheerful oil, making it one of the best oils to diffuse in the home, and can be blended with almost any oil. It also helps suppress appetite, something most of us won't complain about. 
Grapefruit is a wonderful oil often used to help with metabolism, depression, energy, positivity, and mood balance. Who wouldn't want this oil in their home!
DETAILS
Aroma: Sweet, grapefruit, light yet strong, citrusy, and fresh.
Latin Name: Citrus Paradisi
Class: Monoterpene 
Origin: USA 
Plant Part: Fruit Peel
Extraction Method: Cold Pressed
Color / Consistency: A thin, clear to greenish-yellow liquid.
Blends With: Other citrus oils, Rosemary, Cypress, Lavender, Geranium, and in general most spice oils.
USES
Diffuse 5 drops in a diffuser to create positive uplifting energy and a balanced mood. 

Add a drop or 2 to a quart of water to flavor and help boost your metabolism.

Mix with ½ cup coconut oil, ½ cup brown sugar, and up to 20 drops of essential oil for a body scrub.
HISTORY

Grapefruit, often referred to as 'the forbidden fruit was first discovered in 1750 on the island of Barbados found to be a combination of pomelo and sweet orange or a hybrid of the two. It was not classified as its own species until 1837.
Studies have found that grapefruit aromatherapy resulted in a decreased food intake, an increase in breaking down fats, and the production of heat from within the body; all of which led to weight loss. Today it is often used to help with metabolism, depression, energy, and positivity.
IMPORTANT
For aromatic and topical use only.
Dilute with a carrier oil when used topically.
CAUTION: Keep out of reach of children. Consult your doctor if you are pregnant, nursing, or in treatment. Avoid contact with your eyes and all mucous membranes or sensitive areas. Avoid UV rays for 18 hours after applying topically. 
Shades of Nature guarantees BEAUTY, QUALITY of CRAFTSMANSHIP, and FUNCTIONALITY, if you are unhappy with your Stone Diffuser or Stone essential oil holder for any reason, please let us know so we can refund, replace, or resolve the issue. You must contact us within 30 days after you receive it.


Favorite bath bomb scent
Love to use this in my bath bombs! Smells amazing!
Grapefruit is so amazing!
Grapefruit is easily my favorite citrus! Diffused alone, added to my skin care or paired with another oil. Grapefruit from shades of nature is a staple in my home! A few drops in my diffuser makes the day joyful and beautiful!