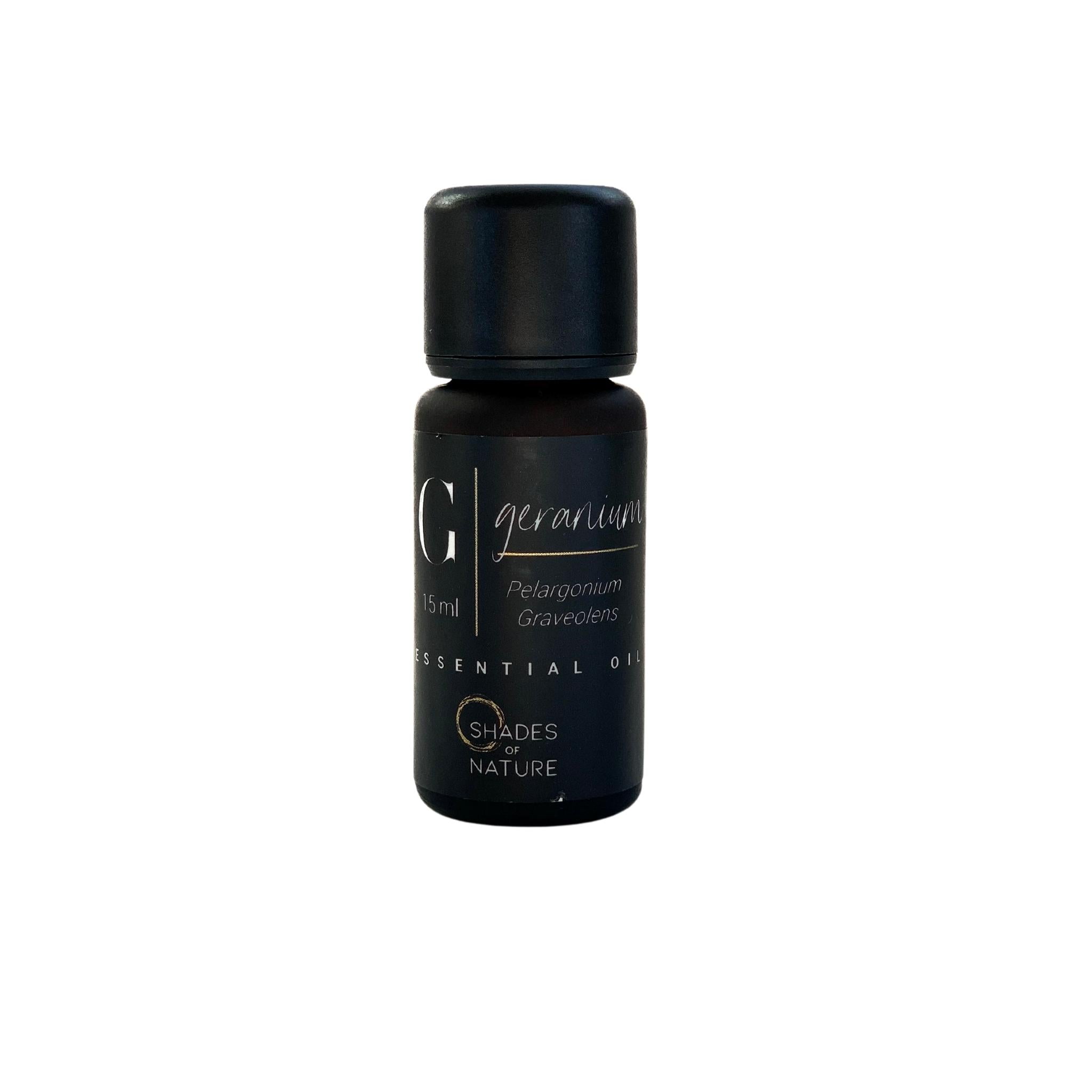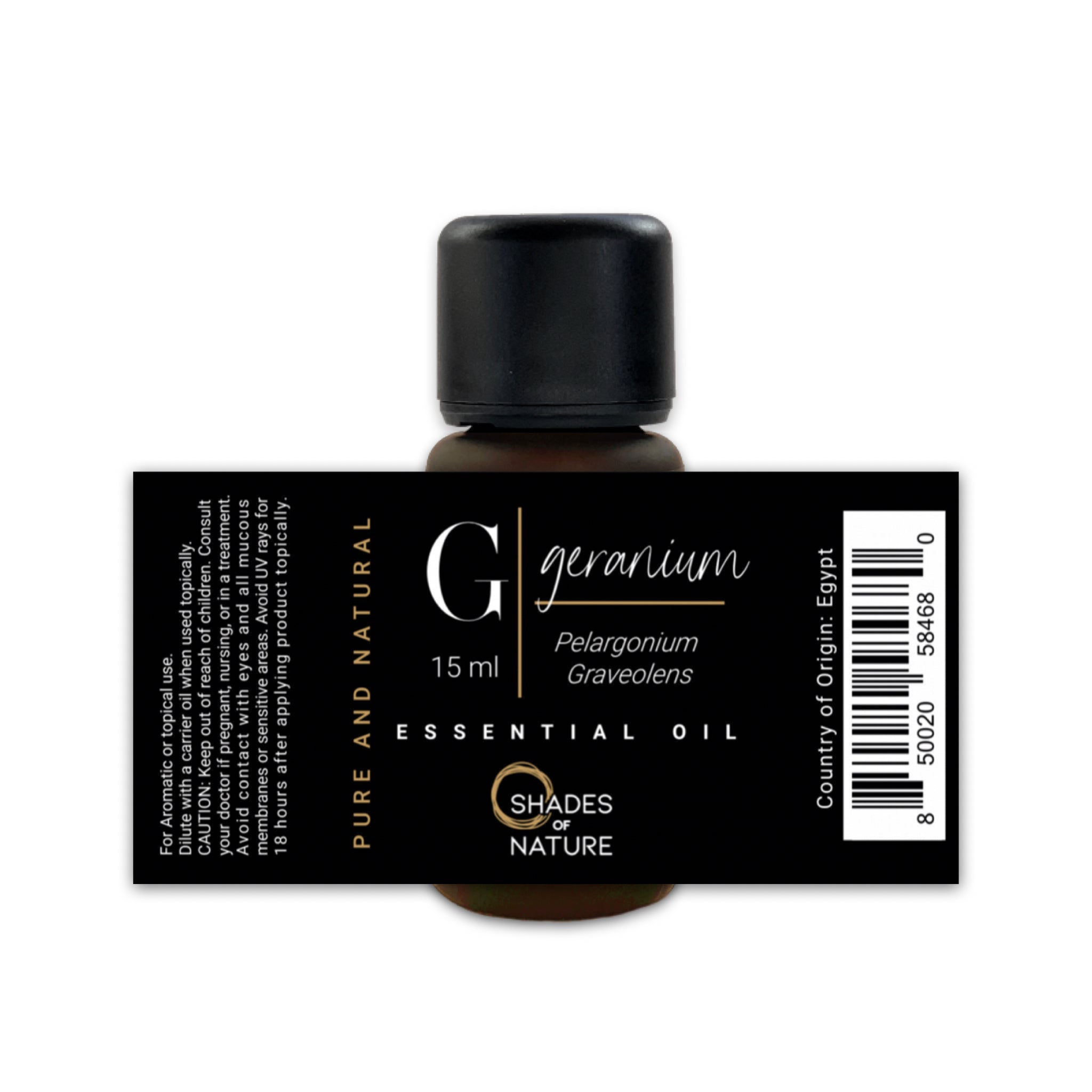 SMELLS LIKE A FLOWER GARDEN 
Geranium is a wonderful oil to diffuse in your home, it makes your home smell like a lovely flower garden and it helps add balance and calm to your day.
Our Geranium essential oil is wonderful for your skin, it is primarily used to help beautify the skin and also doubles as a perfume thanks to its rose-like scent. 
It feels like walking through a summer garden with fresh and colorful floral blossoms. 
DETAILS
Scent:

Sweet Floral, rose-like, earthy, deep, and strong.

Aroma: 

Smells like a colorful rosy flower garden.

Latin Name: Pelargonium Graveolens
Class: Monoterpenol 
Country of Origin: Egypt
Plant Part: Leaves & Flowers
Extraction  Method: Steam Distilled 
Color / Consistency: A thin, pale yellow to greenish-yellow liquid.
Blends With: Basil, Bergamot, Citronella, Clary Sage, Fennel, Grapefruit, Lavender, Lemon, Lemongrass, and Nutmeg.
USES
Add a few drops to your diffuser for a relaxing calming 

feeling 

and floral scent.

Add a few drops to your shampoo to help nourish the hair follicles and combat dandruff. 

Add a couple of drops to facial creams or oils. Apply at night for fresh, smooth morning skin. 

HISTORY
Geranium oil has been used for thousands of years to help beautify the skin while doubling as a perfume. Often used in ancient Egyptian beauty rituals.
They would infuse the flowers into hippopotamus fat and put it in a cone on their heads and as the heat of the day melted the fats it would drip down leaving their body perfumed and healthy.
Geranium was primarily used for wounds, but as the cosmetic industry grew, it became even more popular for skin products and its pleasant rose-like aroma.
Also has grown in popularity for its calming and relaxing effects.
IMPORTANT

For aromatic and topical use only.
Dilute with a carrier oil when used topically.
CAUTION: Keep out of reach of children. Consult your doctor if you are pregnant, nursing, or in treatment. Avoid contact with your eyes and all mucous membranes or sensitive areas. Avoid UV rays for 18 hours after applying topically.
Shades of Nature guarantees BEAUTY, QUALITY of CRAFTSMANSHIP, and FUNCTIONALITY, if you are unhappy with your Stone Diffuser or Stone essential oil holder for any reason, please let us know so we can refund, replace, or resolve the issue. You must contact us within 30 days after you receive it.


Great product
I love the quality of these oils
Top Quality!
I've been using these oils for a while and have compared them with 4 other well known brands.
I heve to say I am Incredibly pleased!
Geranium is one of my favorite for skin.
I've used it in my facial routine, off and on for years, and am always pleased with the results.