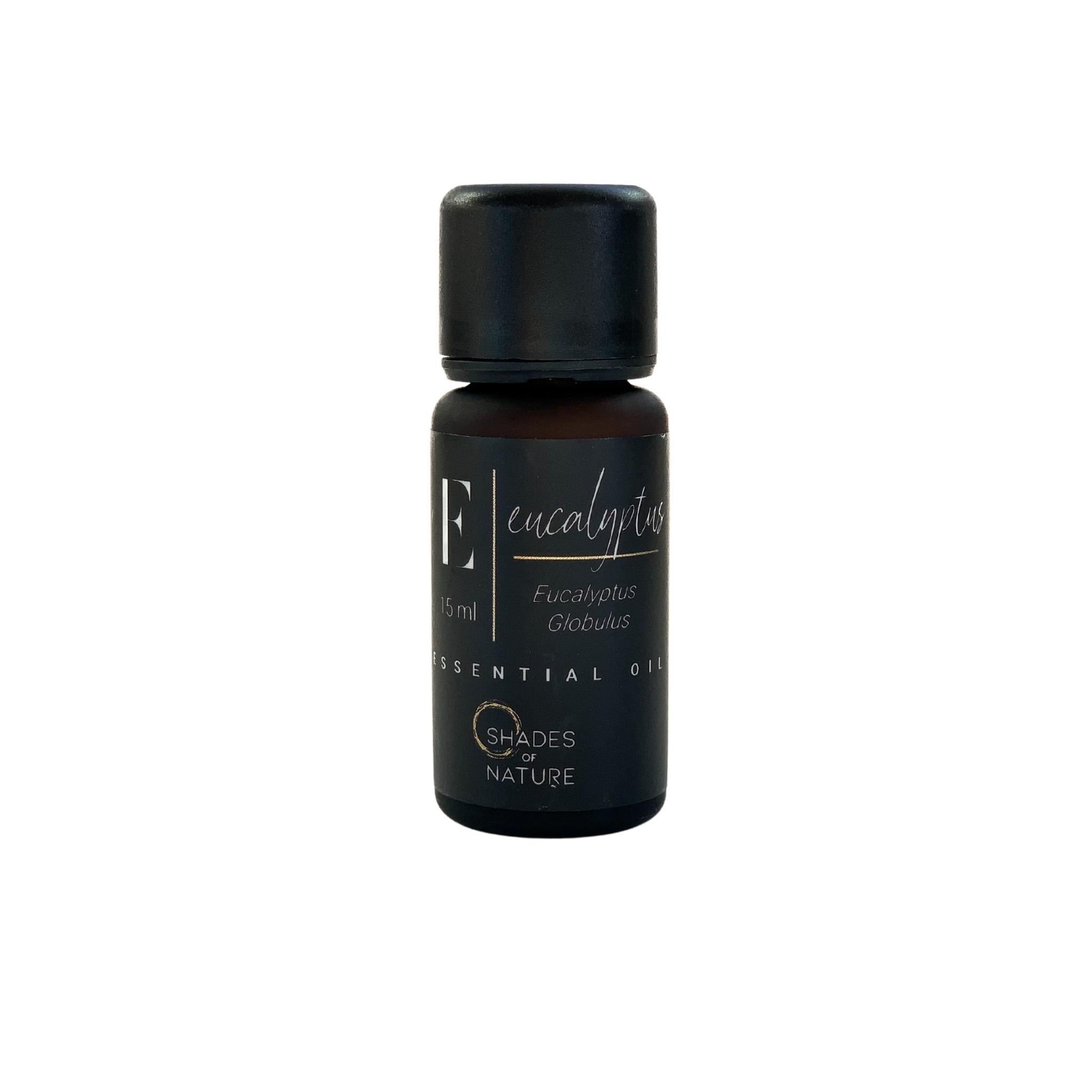 SMELLS LIKE A LUXURIOUS WELLNESS SPA
Highly used and popular in the beauty and wellness industries, most of us recognize this scent from luxury spas and steam saunas. 
This is the perfect oil to create your own little relaxing spa at home by adding a few drops to your diffuser, on the shower floor, or to the bath with epsom salt. 
Eucalyptus is commonly added to medicine for coughs, colds, sore throats, asthma, and congestion. 
Eucalyptus is known for its ability to help open the lungs and take deeper breaths.
DETAILS

Aroma: Medicinal, herbaceous, minty, deeply stimulating, and powerful.
Latin Name: Eucalyptus globulus
Class: Oxide
Country of Origin: Australia 
Plant Part: Leaf
Extraction Method: Steam Distilled
Color / Consistency: A thin, clear, colorless to pale yellow liquid.
Blends With: Basil, Citronella, Ginger, Lavender, Lemon, Frankincense, and Tea Tree.
USES
Add 5-8 drops to your diffuser to convert your home to a spa

Add a few drops to a diffuser for easier breathing.

Use 1 drop in a facial steam to aid congestion. 
HISTORY

Native to Australia which remains the leading source of Eucalyptus Oil today, Eucalyptus was first used by the Aborigines people who referred to it as "kino" and used it to heal most wounds, Eucalyptus leaves were made into an infusion and used to treat body pains, colds, sinus congestions, and fevers.
It was used for its disinfectant and expectorant properties in Chinese, Greece, and Europe.
Later the oil became a popular household remedy for ulcers, burns, and wounds. Modern uses of eucalyptus oil still extend to medical treatments, yet its pleasing fragrance has made it valuable in both the beauty and wellness world.
Today, Eucalyptus is still used for respiratory system support, oral care, and to soothe physical discomforts, in vapor rub, rash creams, inhalers, ointments, and dental products.
IMPORTANT
For aromatic and topical use only.
Dilute with a carrier oil when used topically.
CAUTION: Keep out of reach of children. Consult your doctor if you are pregnant, nursing, or in treatment. Avoid contact with your eyes and all mucous membranes or sensitive areas. Avoid UV rays for 18 hours after applying topically. 
Shades of Nature guarantees BEAUTY, QUALITY of CRAFTSMANSHIP, and FUNCTIONALITY, if you are unhappy with your Stone Diffuser or Stone essential oil holder for any reason, please let us know so we can refund, replace, or resolve the issue. You must contact us within 30 days after you receive it.