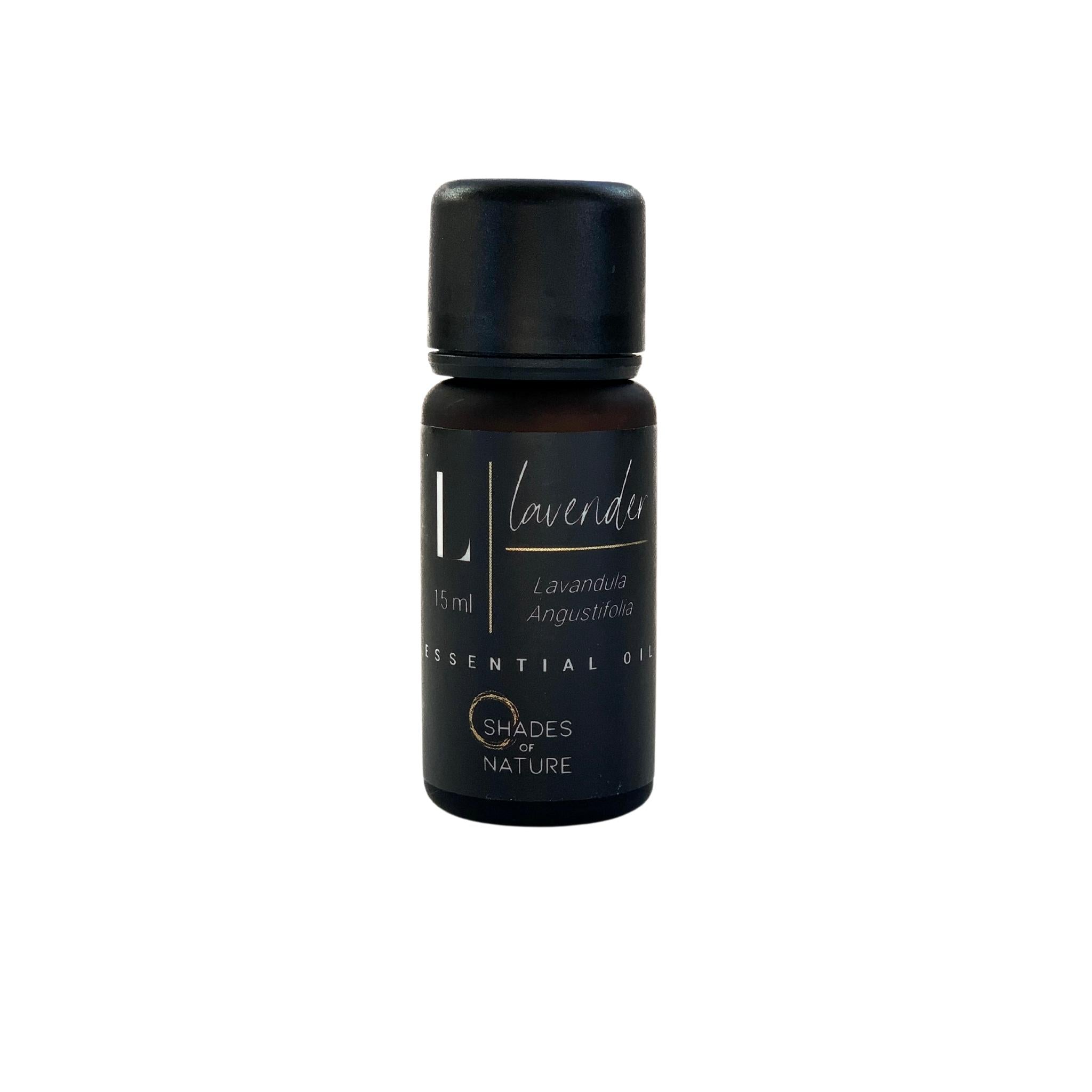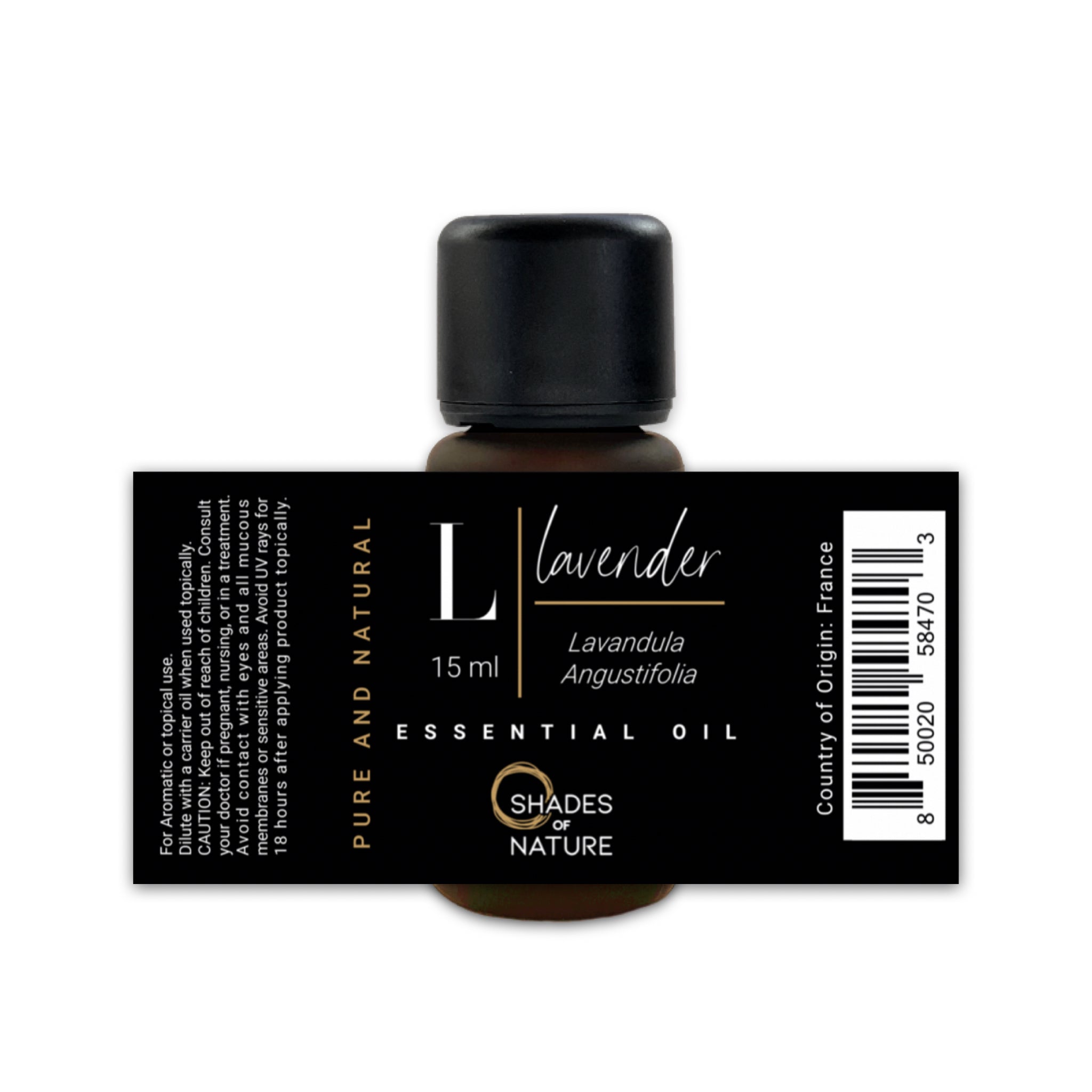 SMELLS LIKE A FIELD OF LAVENDER  
If there is only one oil to keep in your home, we would recommend Lavender. 
Lavender essential oil is one of the most popular and versatile oils, best known for its incredible sleep support, calming effects, and skin nourishment. Unlike some floral extracts, French lavender is pleasantly floral while not overpowering, perfect for winding down and a calming bedtime routine.
DETAILS
Aroma: Floral yet not overpowering, fresh, sweet, invigorating, and lovely.
Latin Name: Lavandula Angustifolia
Class: Ester
County of origin: France
Plant Part: Flower tops
Extraction Method: Steam Distillation
Color / Consistency: A thin, clear, colorless liquid.
Blends With: Bergamot, Citronella, Clary Sage, Geranium, Lemon, Orange, Palmarosa, Pine, Thyme, Rosemary, and Ylang-ylang.
USES
Add 5-8 drops to a diffuser for better sleep or for a calming and relaxing environment. 

Great for skin nourishment, add a few drops to a carrier oil or to your current beauty products. 

Mix a few drops with some epsom salt and add your bath for a relaxing therapeutic soak.
HISTORY

Lavender use has been documented for over 2500 years. Used in ancient Egypt for mummification and perfume. In Rome lavender was used in cooking, bathing, and scenting the air.
In Medieval France, clothes were washed in lavender and hung to dry on lavender bushes. Lavender was used to scent drawers, perfume the air and ward off infection and heal wounds. The Ancient Greeks used lavender to fight insomnia and backaches.
Lavender is referred to in the Bible by the name "spikenard." and noted as being a costly ointment. Today lavender is cultivated commercially in France, England, and Italy to name a few. Lavender is truly a magical plant, full of sweet fragrance and therapeutic in nature. 
Today it is popularly used in the perfumery industry, soap making, household cleaning products, and deodorizers. It is also known for its calming effects. This beautiful floral essential oil has many benefits, including skin nourishment.
IMPORTANT
For aromatic and topical use only.
Dilute with a carrier oil when used topically.
CAUTION: Keep out of reach of children. Consult your doctor if you are pregnant, nursing, or in treatment. Avoid contact with your eyes and all mucous membranes or sensitive areas. Avoid UV rays for 18 hours after applying topically. 
Shades of Nature guarantees BEAUTY, QUALITY of CRAFTSMANSHIP, and FUNCTIONALITY, if you are unhappy with your Stone Diffuser or Stone essential oil holder for any reason, please let us know so we can refund, replace, or resolve the issue. You must contact us within 30 days after you receive it.


Great product
Love this lavender. Lavender is that great fix all to always have around
Best burn reliever!
Stock up with this oil if you need a remedy for burns. It has saved me and my children so many times from burns. It gives such fast relief. I never liked the smell of lavender oil until I tried this brand. It must be because it's such a quality brand.
Quality!
Acne, burns, tranquility, sleep. I have tried lavender from many companies, Now, Young Living etc.. this easily compares if not surpasses their quality.
Lavender
This is my go to oil! It's so relaxing and stress relieving to diffuse and massage with. It has an incredible amount of beneficial uses. And it's the most real and potent lavender I've used compared to any other brand.