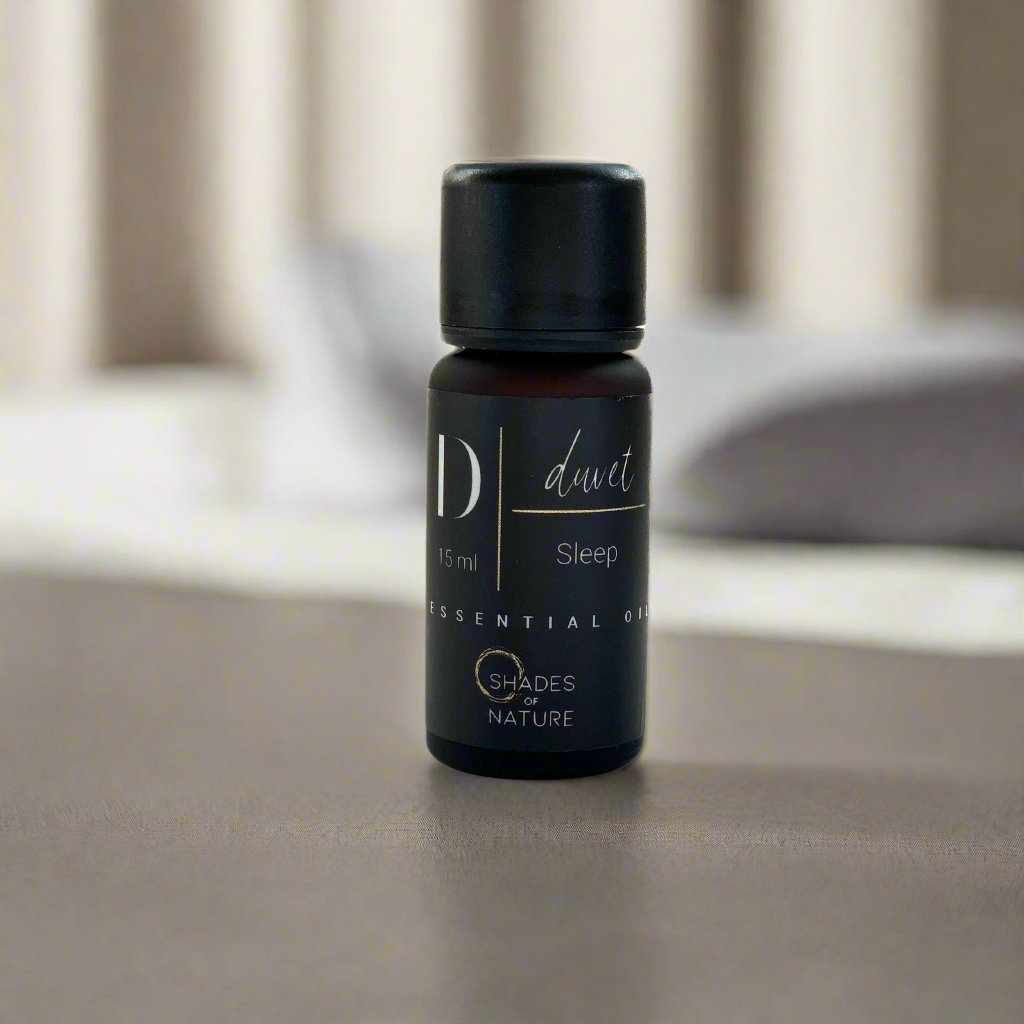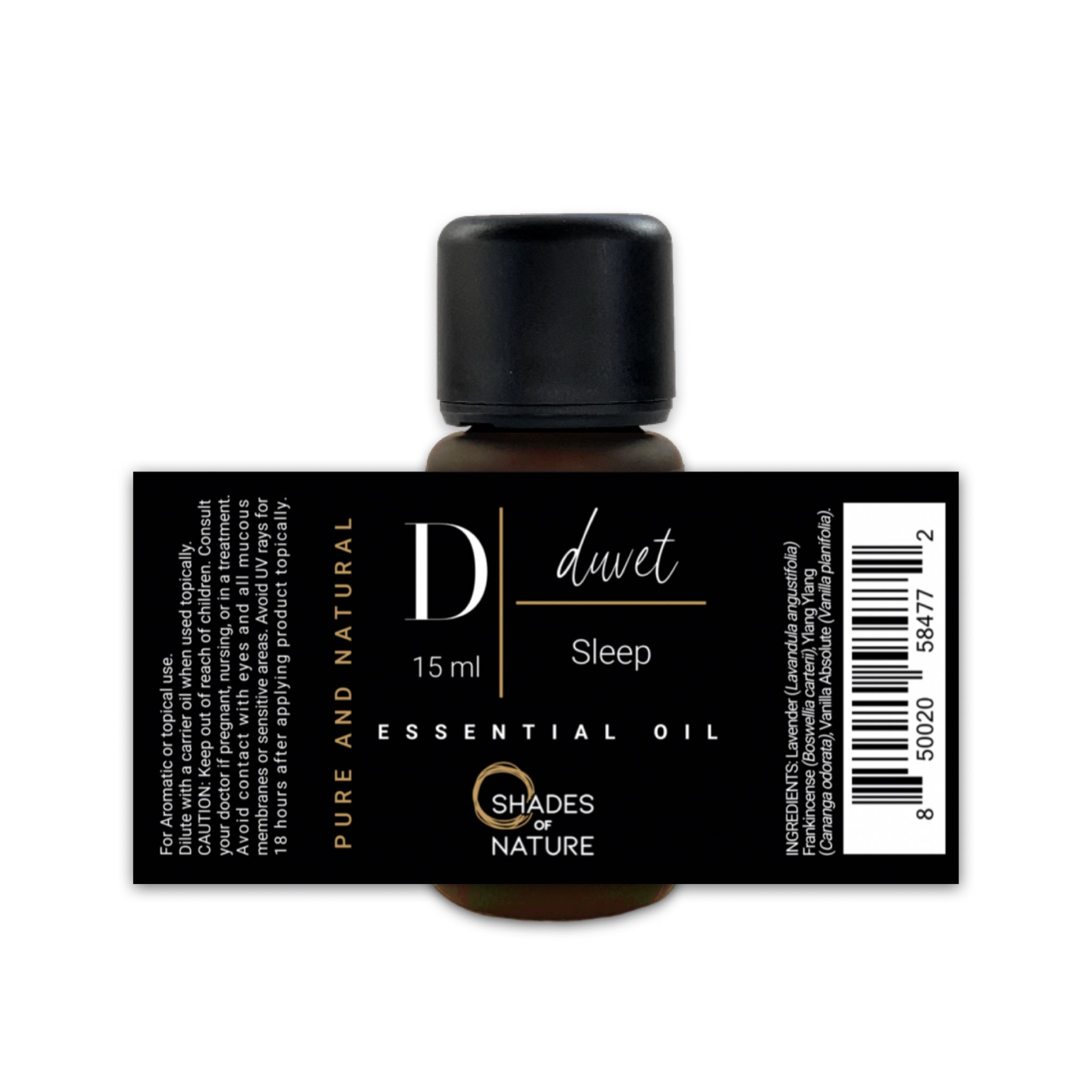 LIKE RELAXING ON A BED OF SWEET CREAMY LAVENDER
Duvet's beautiful and sweet scent draws you into your bed and creates a sleepy environment while making your room feel like a luxurious five-star bedroom. 
Sleep is not always easy, transitioning from a busy day straight to sleep can be very difficult. So, diffusing Duvet a little while before laying in bed, helps you prepare your mind and body to relax and let go, making sleep much easier. 

Duvet is the perfect help to add to your sleep routine for a deeper, more restful sleep.
DETAILS 
Aroma: Lavender field, sweet, creamy, soft, and luxurious. 
Ingredients: Lavender, Frankincense, Ylang Ylang, Vanilla Absolute.
Color/Consistency: Thin, light to clear in color.
USES
Add 5 drops to a diffuser before bed for a better night of sleep.

Add to a spray bottle with water for a beautiful linen spray to calm, relax and induce sleep.

Add a few drops to some epsom salt and add to a bath before bed to relax for a deeper sleep.
BLEND INSPIRATION
Emotionally it can encourage calming and relaxing feelings. It supports love, friendship, forgiveness, and soothing the heart and mind.

IMPORTANT
For aromatic and topical use only.
Dilute with a carrier oil when used topically.
CAUTION: Keep out of reach of children. Consult your doctor if you are pregnant, nursing, or in treatment. Avoid contact with your eyes and all mucous membranes or sensitive areas. Avoid UV rays for 18 hours after applying topically.
Shades of Nature guarantees BEAUTY, QUALITY of CRAFTSMANSHIP, and FUNCTIONALITY, if you are unhappy with your Stone Diffuser or Stone essential oil holder for any reason, please let us know so we can refund, replace, or resolve the issue. You must contact us within 30 days after you receive it.


The dreamiest sleep blend!
I love this blend for sleep! It's grounding and sweet, and better than any combination of oils I try to blend myself. Definitely a must have in our home!
Duvet
I love using my duvet essential oil at bedtime. It's very calming and helps me drift off to sleep at the end of those long days of being a busy mom. Definitely love this one.
Luxury Sleep
This blend is so luxurious and has such a strong but yet calming scent, and you don't need to use very much at all, with other oils I've used I had to use 15 drops or so for it to be effective but with this Duvet blend with just 4-5 drops it's plenty.
My favorite sleep blend.
I love turning it on to start winding down an hour or two before I go to bed, this makes it more inviting to actually get into bed (that part is always hard for me, I'm always too active).
Insomnia
It definitely works! Calms you down and let's you breath easy!
Best sleep / peaceful blend!
This is easily the dreamiest blend on the market! I've tried LOTS of brands but this is the most potent and pure essential oil company. 5 drops in the diffuser and it fills my master bedroom or large kitchen and lasts until the diffuser is finished. I get the best sleep with this blend and the ylang ylang just sets it perfectly! Definitely an oil you want to have in your collection and gift to family & friends.